What would analytics be without labelled reference substances? Take advantage of our new chlorothalonil standard:
We have successfully completed the synthesis of another labelled standard for Chlorothalonil metabolite R417888.
For your investigations, we can offer you Chlorothalonil R17811-13C2, 15N2 as sodium salt.
Chlorothalonil Metabolite R417888-13C2, 15N2 sodium salt
Synonyms: [13C2,15N2]-2,4-Dicarbamoyl-3,5,6-trichlorobenzene-1-sulfonate, VIS01-13C215N2, M12-13C2,15N2, R6-13C2,15N2, Compound 10-13C2,15N2, U6-13C2,15N2, CSCC890840-13C2,15N2, R417888-13C2,15N2, Chlorothalonil Impurity 1-13C2,15N2
CAS-No.: 1418095-02-9 (unlabelled free acid)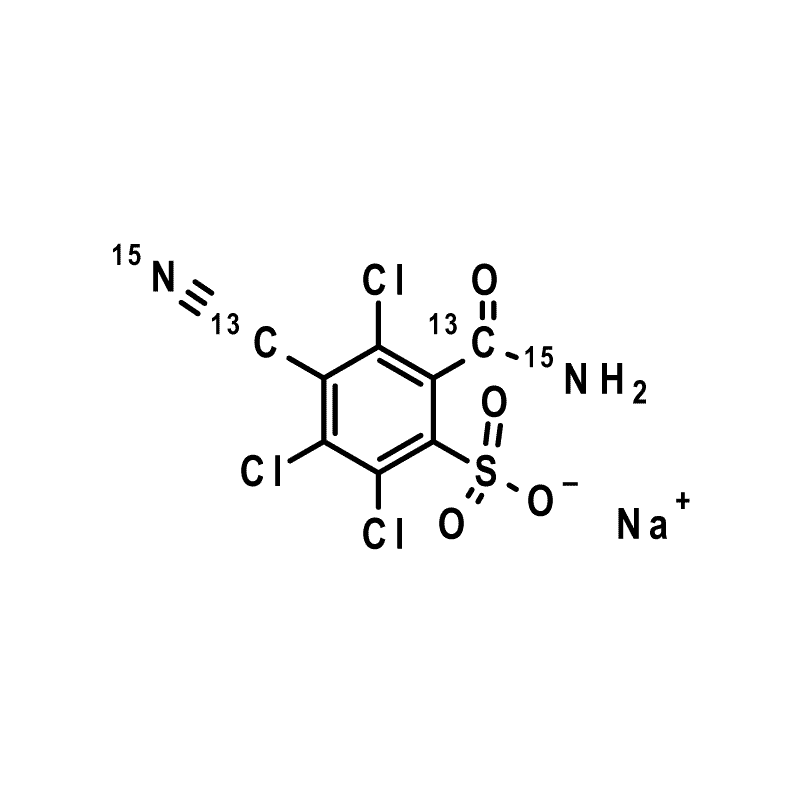 WWe look forward to your inquiry.