What would analytics be without labelled reference substances? Take advantage of our new chlorothalonil standard.
Our team of experienced scientists and technicians has successfully completed the synthesis of additional isotope-labeled standards.
For your investigations, we can offer you Chlorothalonil R611553-13C2,15N2 und Chlorothalonil R471811-13C2,15N2 as sodium salt.
Chlorothalonil Metabolite R611553-13C2,15N2 sodium salt
Synonyms: 2,3,5-Trichloro-3-cyano-6-hydroxybenzamide-13C2,15N2, R4-13C2,15N2, Compound 9-13C2,15N2, CSCC926922-13C2,15N2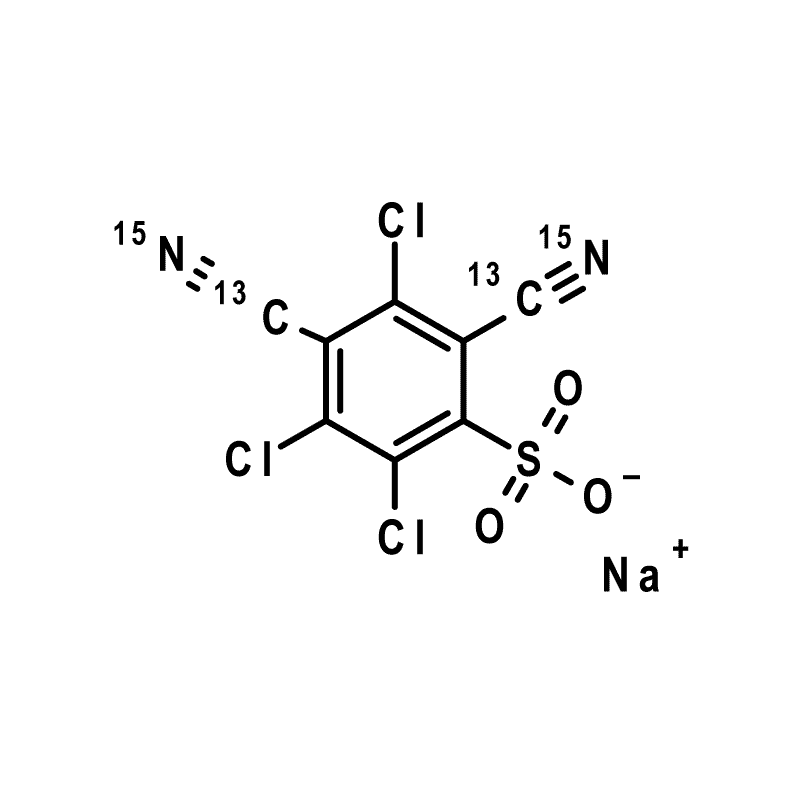 Chlorothalonil Metabolite R471811-13C2,15N2 sodium salt
Synonyms: 2,4-Dicarbamoyl-3,5,6-trichloro-benzenesulfonacid sodium salt-13C2,15N2; M4-13C2,15N2; Compound 13-13C2,15N2; R7-13C2,15N2; CSCA202566-13C2,15N2; SYN548766-13C2,15N2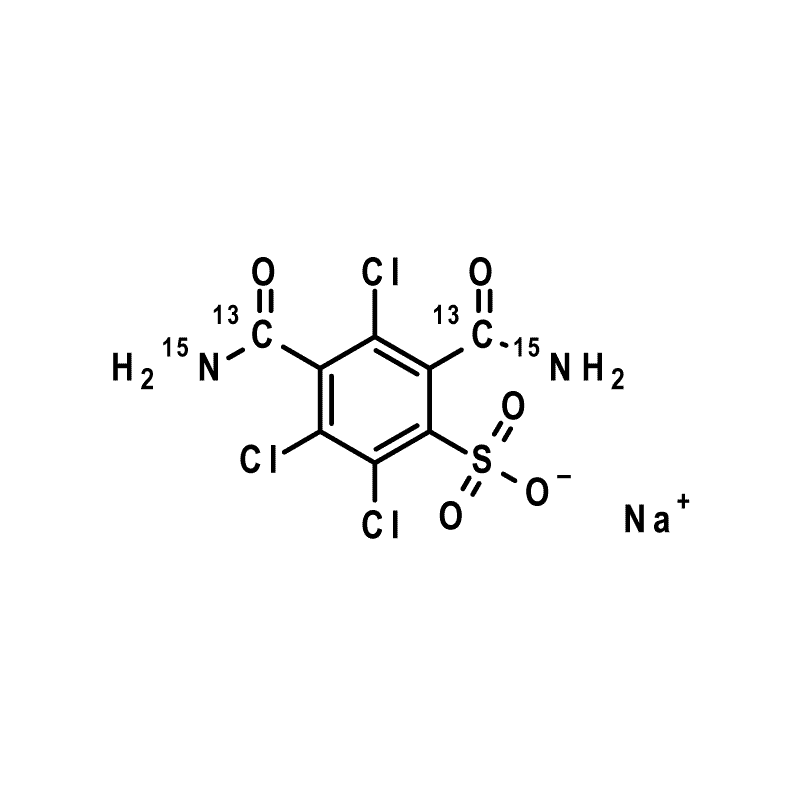 We look forward to your inquiry.