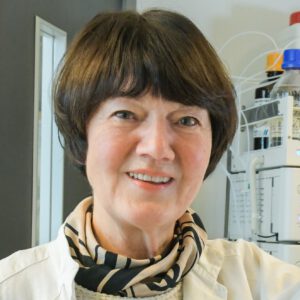 Am 20.11.2022 war Frau Dr. Christine Wedler im Deutschlandfunk Kultur bei der Sendung Plus Eins zu hören. Sie sprach über das Abenteuer der Gründung unserer Firma ASCA GmbH.
Der Deutschlandfunk Kultur schreibt auf seiner Seite:
Wiedervereinigung und Unternehmergeist – Zum Erfolg verdammt
In der DDR war Christine Wedler eine angesehene Chemikerin. Im wiedervereinten Deutschland war ihre Forschung plötzlich nichts mehr wert. Keine Arbeit zu haben, war für die Mutter zweier Kinder unerträglich. Deshalb wurde sie Unternehmerin.
Hier finden Sie das Interview zum Nachhören:
https://www.deutschlandfunkkultur.de/wiedervereinigung-und-unternehmergeist-ich-hatte-keine-wahl-100.html
__________________________________________
On 20.11.2022, Dr Christine Wedler could be heard on Deutschlandfunk Kultur during the Plus Eins programme. She spoke about the adventure of founding our company ASCA GmbH.
Deutschlandfunk Kultur writes on its page:
Reunification and Entrepreneurship – Doomed to Success
In the GDR, Christine Wedler was a respected chemist. In reunified Germany, her research was suddenly worth nothing. Not having a job was unbearable for the mother of two children. That's why she became an entrepreneur.
You can listen to the interview here:
https://www.deutschlandfunkkultur.de/wiedervereinigung-und-unternehmergeist-ich-hatte-keine-wahl-100.html