We are introducing the labelled Fipronil and three of its metabolites. Fipronil is an insecticide with both crop and animal health applications. It is highly toxic to mammals, birds and bees and may bio-accumulate. It is considered a neurotoxicant and both an eye and skin irritant. It can be very persistent in soil. Fipronil is not approved for usage in the EU.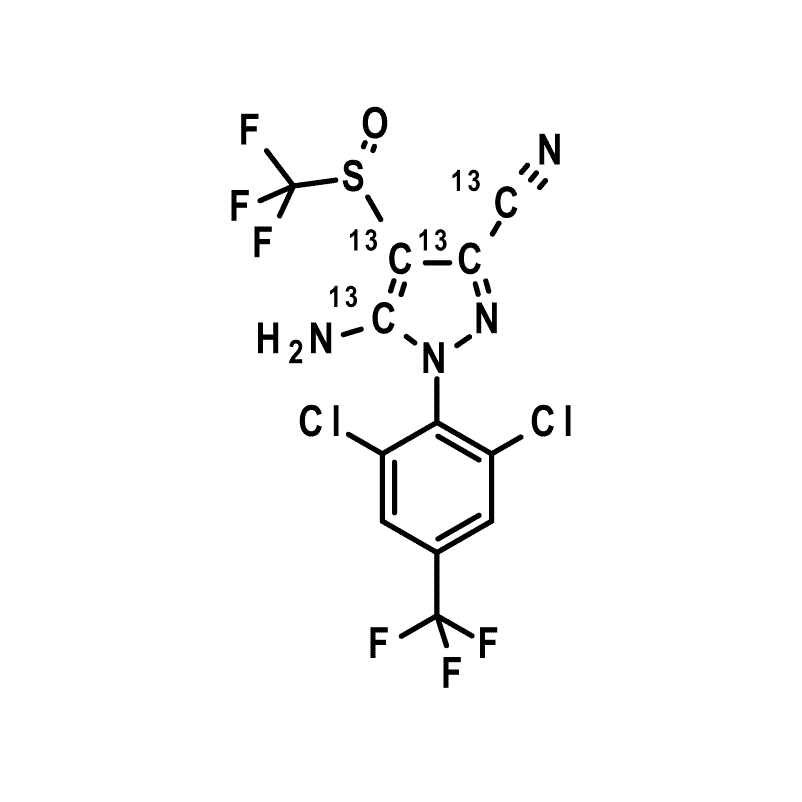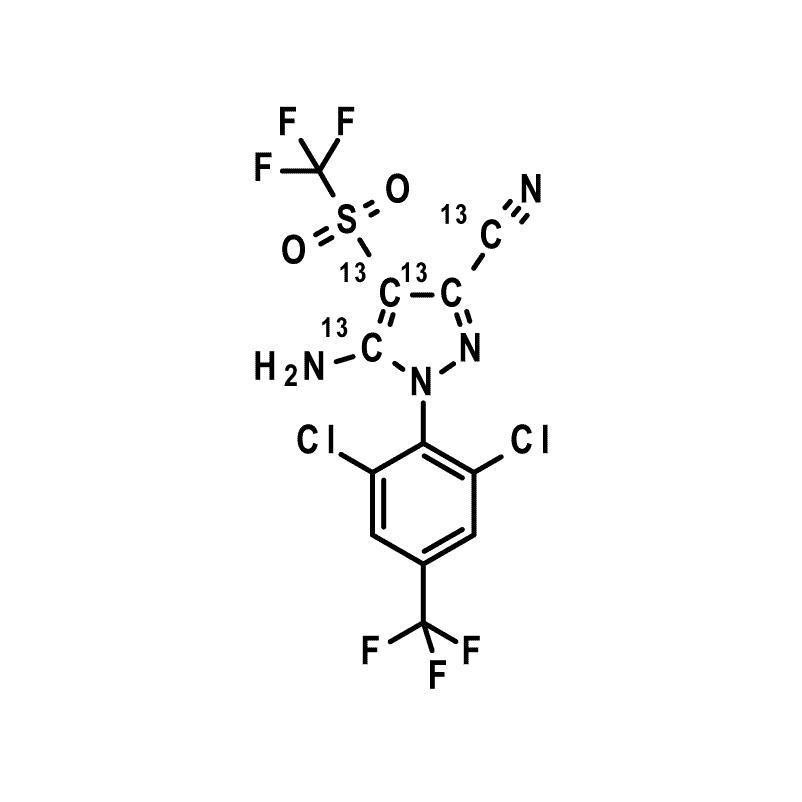 Synonyms: 5-amino-1-(2,6-dichloro-4-trifluoromethylphenyl)-4-trifluoromethylsulfonylpyrazole-3-carboxylic acid
CAS-No. 385765-64-0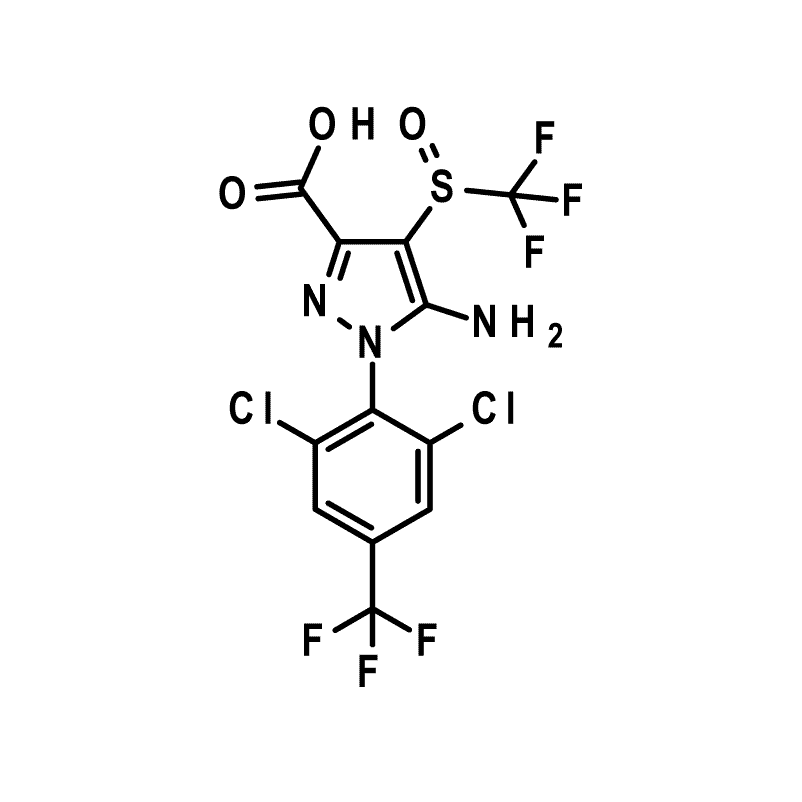 Synonyms:
Fipronil TP RPA 200766; 5-Amino-1-[2,6-dichloro-4-(trifluoromethyl)phenyl]-4-[(trifluoromethyl)sulfinyl]-1H-pyrazole-3-carboxamide; 2,6-Dichloro-4-trifluoromethylphenyl)-3-carboxamido-4-trifluoromethylsulfinyl-5-aminopyrazole
CAS-No. 205650-69-7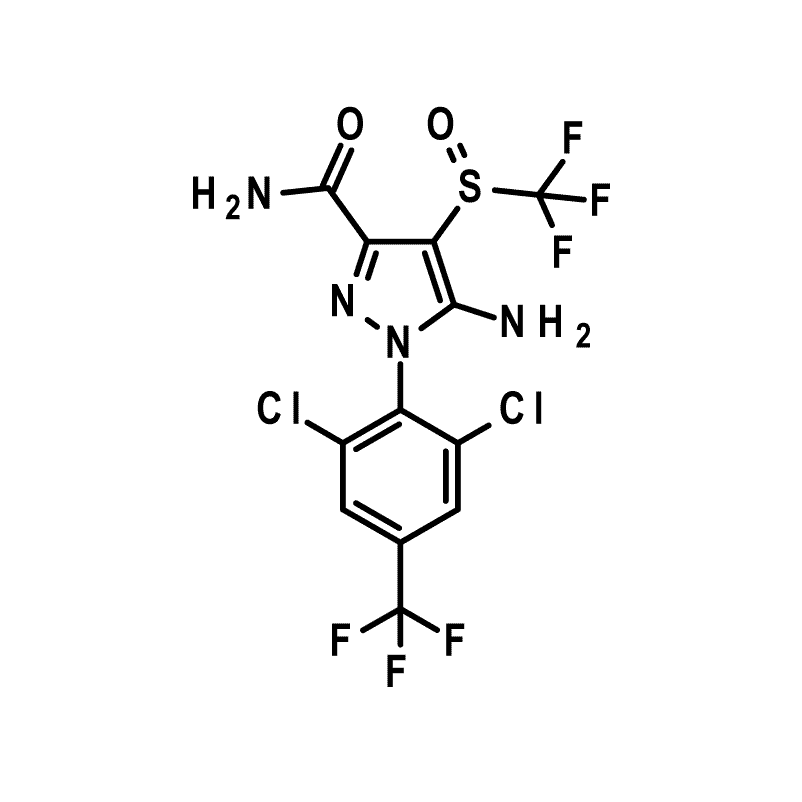 We look forward to receiving your inquiries and to answering your questions.