Wir stellen unsere neu synthetisierten Sulfonylharnstoff – Herbizide vor.
2-Amino-4-methoxy-6-methyl-1,3,5-triazin ist ein Metabolit von 10 verschiedenen Pestiziden; Iodsulfuron-Methyl-Natrium, Iodosulfuron, Triasulfuron, Tribenuron-Methyl, Prosulfuron, Chlorsulfuron, Thifensulfuron, Thifensulfuron-Methyl, Metsulfuron-Methyl und Metsulfuron gemäß der Pesticide Properties DataBase (PPDB), von denen zwei ebenfalls Teil unseres Portfolios sind.
Chlorsulfuron und Thifensulfuron-methyl-(methoxycarbonyl) sind Herbizide zur Bekämpfung von breitblättrigen Unkräutern und Grasunkräutern. Sie sind sehr giftig für Wasserorganismen mit langanhaltender Wirkung. Diese Substanzen werden entweder zur Verwendung zugelassen oder in den meisten EU-Ländern einschließlich Deutschland verwendet.
Wir bieten diese Pestizide und ihren Metaboliten als deuterierte Verbindungen für Ihre Analysezwecke an.
Referenzen:
EFSA, European Food Safety Authority, 2012. Public consultation on the active substance chlorsulfuron Rapporteur Assessment Report.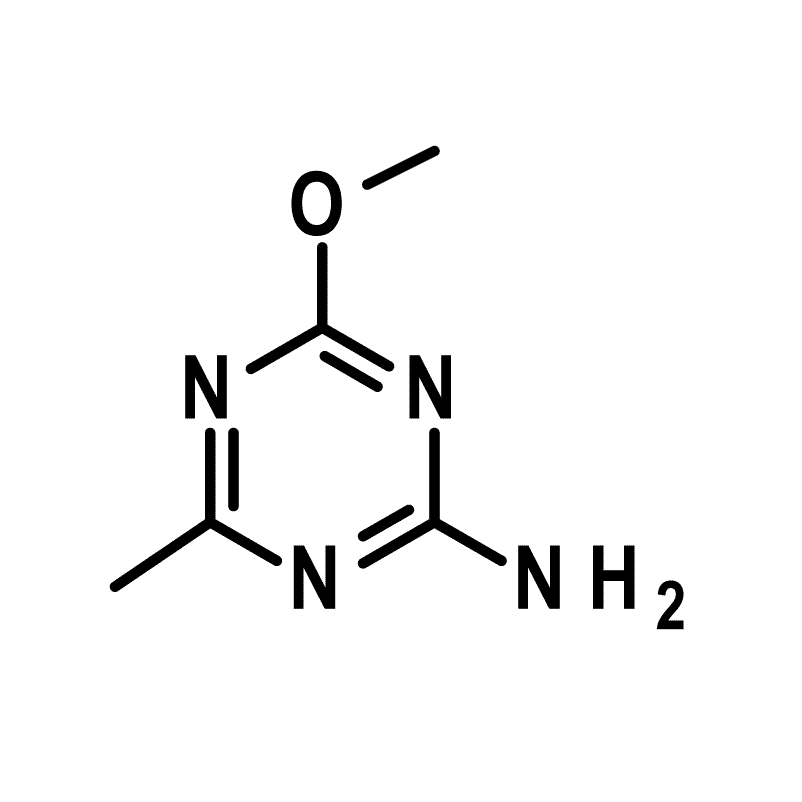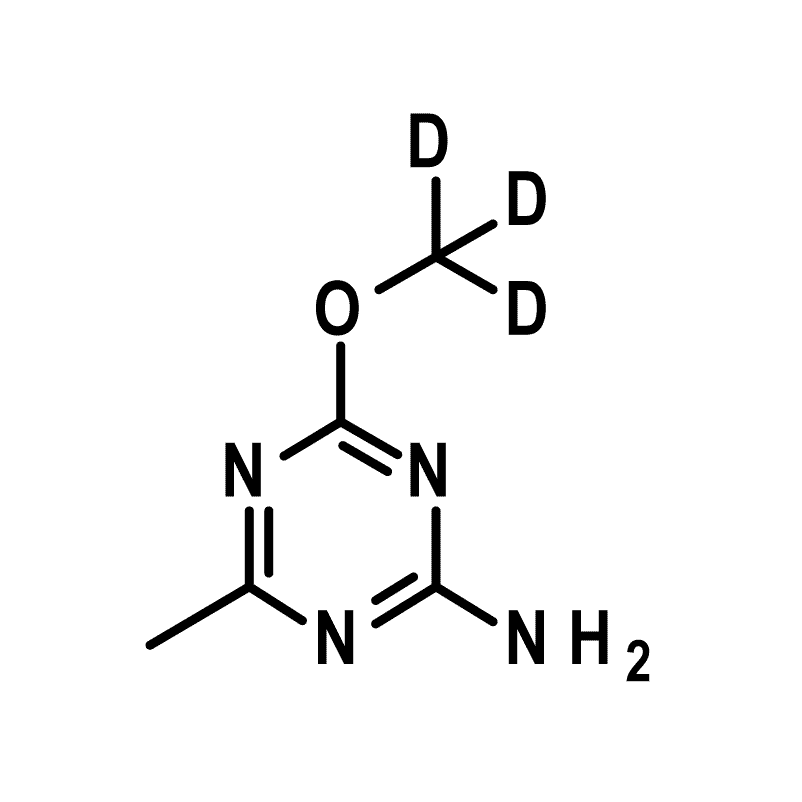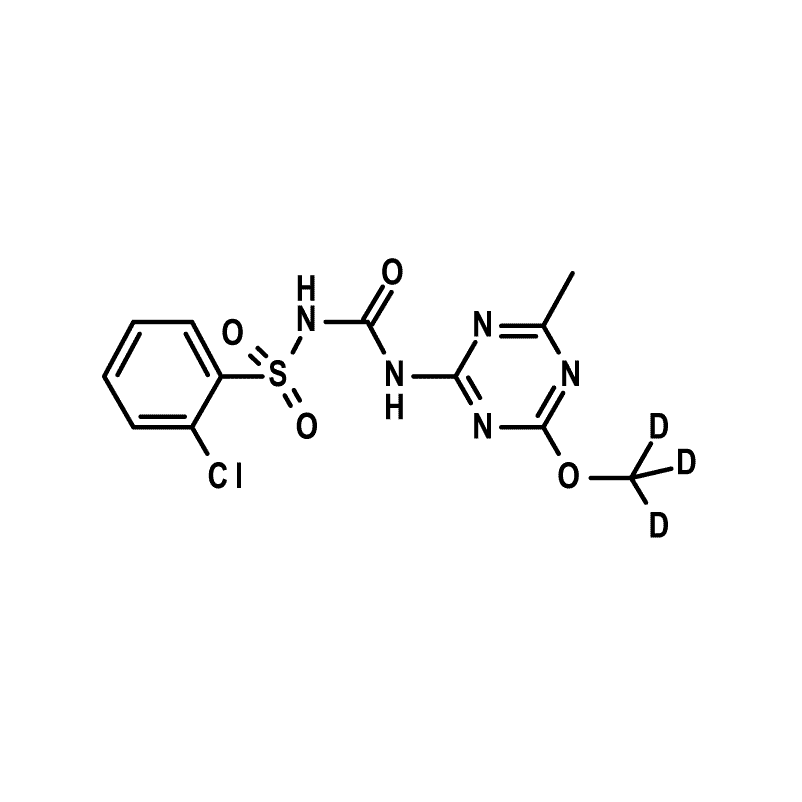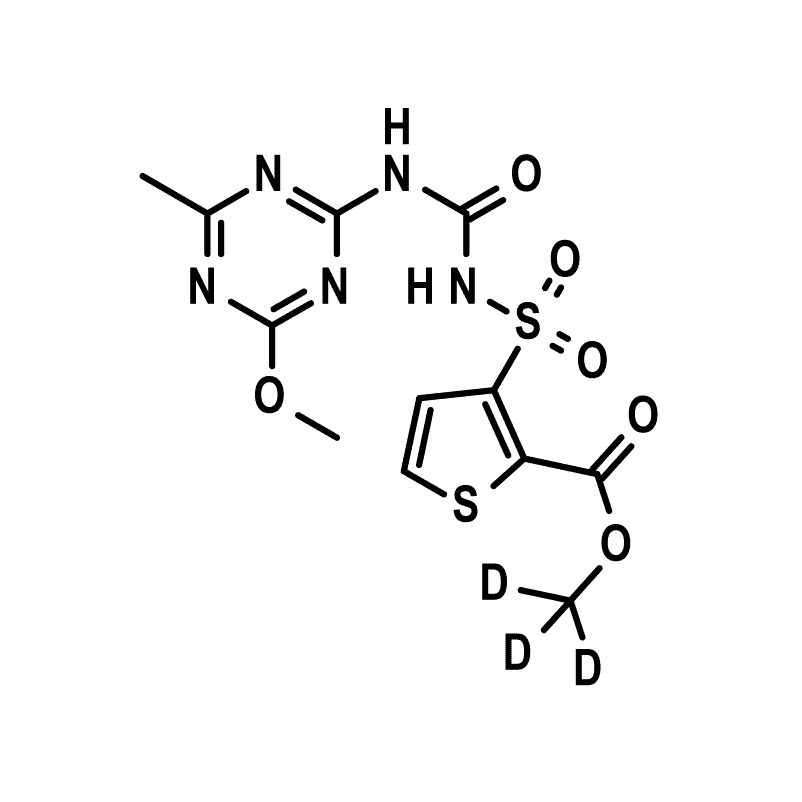 Wir haben unserem Katalog auch einen weiteren Nicosulfuron-Metaboliten (nativ und markiert) hinzugefügt. Nicosulfuron ist ein Herbizid, das speziell für den Anbau von Mais eingesetzt wird. Es ist als Wirkstoff in Deutschland, Österreich, anderen EU-Ländern und der Schweiz zugelassen. Nicosulfuron Metabolit AUSN ist im Boden persistent und hat ein hohes Potenzial zur Auswaschung in das Grundwasser. Die Einbeziehung in die Boden- und Grundwasserüberwachung wird daher vom Bundesamt für Verbraucherschutz und Lebensmittelsicherheit empfohlen.
Referenzen:
Bundesministerium für Land- und Forstwirtschaft, Umwelt und Wasserwirtschaft, Österreich 2014, "Metaboliten im Grund- und Trinkwasser – Biologische und humantoxikologische Relevanz von Pflanzenschutzmittel-Wirkstoff-Metaboliten".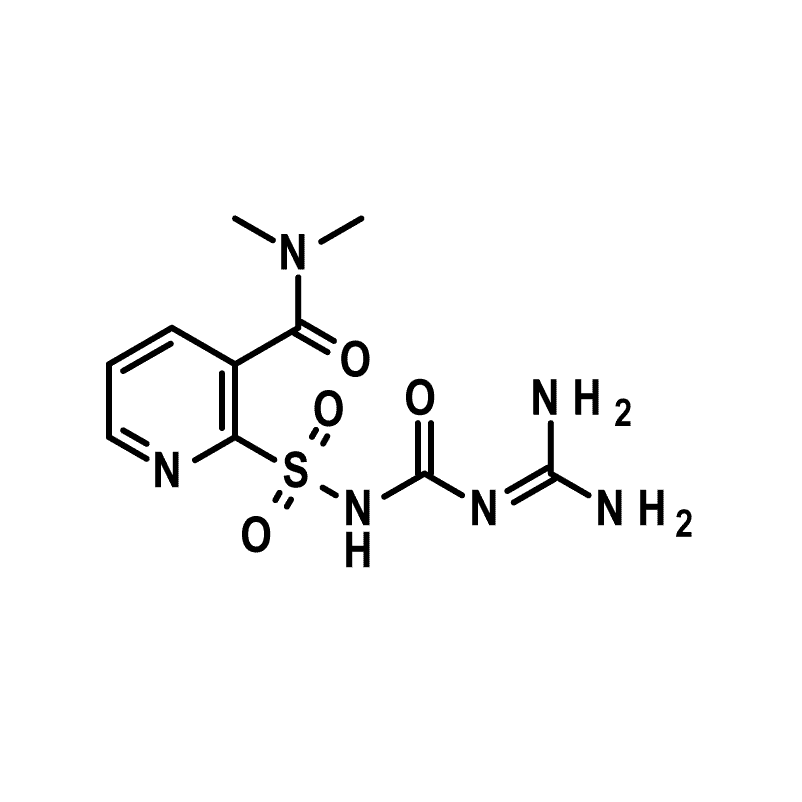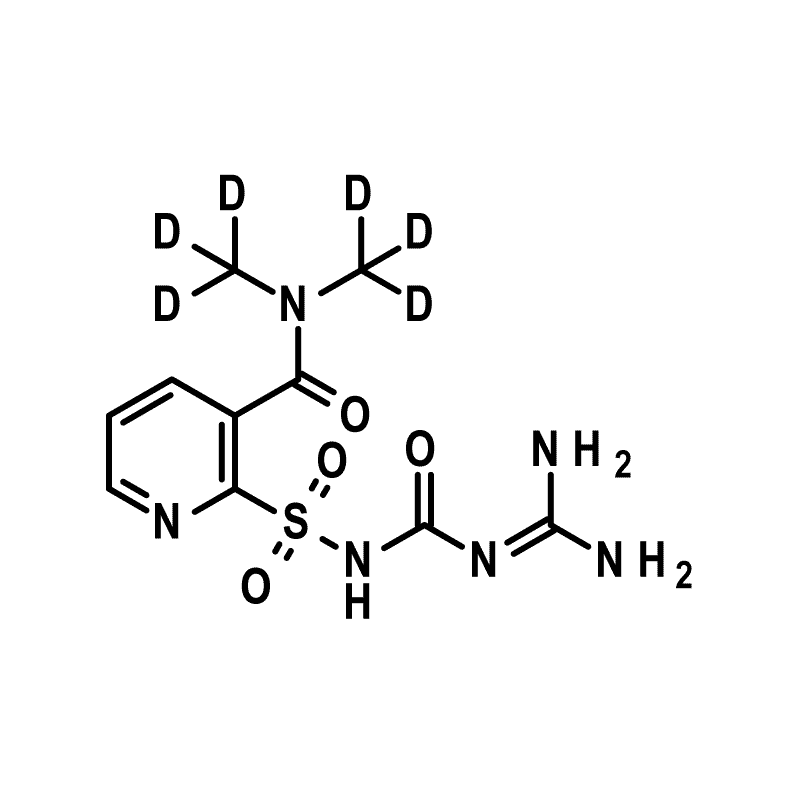 We look forward to your inquiry.